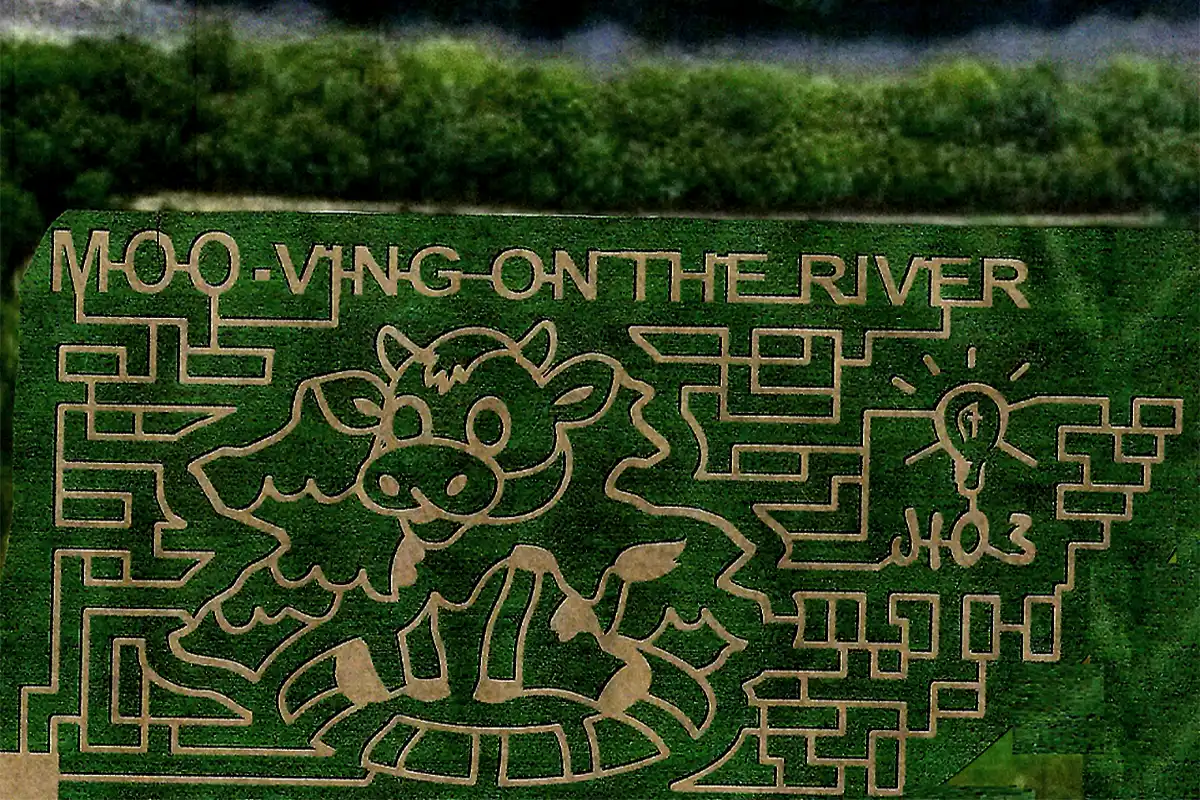 Get Lost in the River Maze
We start with 8 acres of extra tall corn and carve a tricky design into it. Paths twist and turn, taking you the right way or into a dead end! Getting lost is lots of fun. This year's maze theme is "Moo-ving on the River". Y'all come!
New for 2022: Date-specific tickets sold online only. Limited number of tickets sold for each day, so buy your tickets early!
Mystery in the Maze
We have created a Scavenger Hunt through our maze, and this year's mystery is still a mystery — ha! We'll have pre-printed game cards for you when you arrive. Answer the questions, find the pictures, and you will solve the mystery when you have conquered the maze.
Passports to Learning
Educational signs of US landmarks are Passport Posts in the maze. Guests carry a trivia passport on a topic of their choice and a correct answer gives a clue about which way to turn.  You can play on your smartphone or create your own trivia card.
And there's more amazing fun …
For lots more family fun, try your skills in the No Left Turn Maze, the Soybean Maze (for little kids), a Color Maze, and Spookley, the Square Pumpkin Maze.