About the Farmers
The River Maze is owned and operated by Joe and Dianne Fetzer of Ocoee Valley Farms. The farm is currently an operating row crop farm. Soybeans, corn, and wheat are raised to sell for grain. Some straw and hay are produced and sold as well. Truck market crops such as sweet corn, pumpkins and watermelons are also grown.  It is located along U.S. 64 in Polk County, Tennessee, three miles east of Ocoee, Tennessee. The Ocoee River borders some of the property.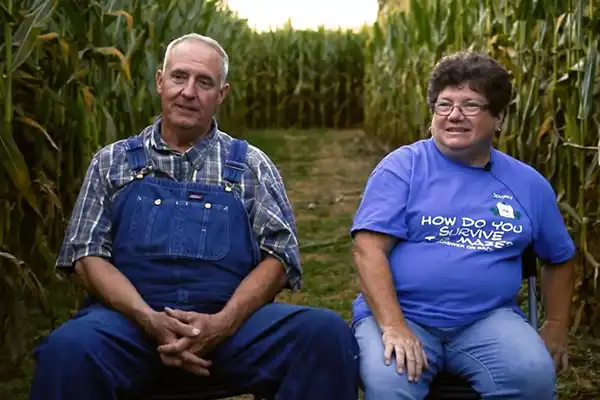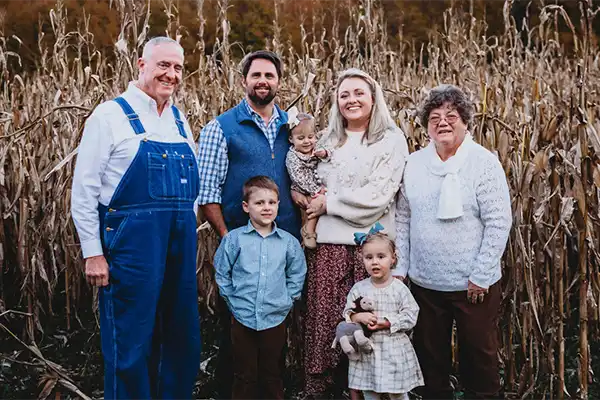 The farm has been in the Fetzer family for many years. It was farmed by Joe's great grandfather, grandfather, father, and now him. Joe's great grandfather, Harve Fetzer, built the residence on the property, in 1904. Not far from the farm stands the Ocoee Number 1 Dam. This dam was completed in 1912 and generated the first central hydro- electric power in Tennessee. The farm is surrounded by history and natural beauty.
Joe has been a life long farmer. Dianne was a high school math teacher. She taught in the McMinn County School System in Tennessee for 30 years. She recently retired after teaching 10 years at Murray County High School in Chatsworth, GA. They have a daughter, Ambra, who is also a teacher. She teaches Science at Lake Forest Middle School in Bradley County, TN. She is married to Adam Donegan and they reside in Cleveland, Tennessee. Adam is currently a building inspector for the city of Cleveland. Adam and Ambra are now the proud parents of Clark Isaac, Emory Ann, and Norah Katheryn.